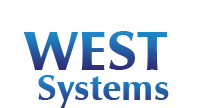 Environmental monitoring,
Physical-chemical, isotopic and
radioisotopic analysis and characterization
of all environmental matrices
Westgroup is a merger of international companies that deal with the Engineering, Environment and Electromechanical Systems. With over 30 years of experience, the company is able to design and develop customised systems for the solution of complex issues, thanks to a professional team of highly skilled technicians.
Cooperation with Reasearch Institutions


Institute of Geosciences
and Earth Resources of CNR
(Italian National Research Council)


Istitute of Clinical
Phisiology of CNR


University of
Florences


University of
Pisa
Group companies adopt an Integrated Quality Management System – Safety in the Workplace – Environmental.
ISO 9001 – ISO 14001 – OHSAS 18001